Shopping Cart
Your Cart is Empty
There was an error with PayPal
Click here to try again
Thank you for your business!
You should be receiving an order confirmation from Paypal shortly.
Exit Shopping Cart
The PRL's Dang It & Blessing angel Dolls
Because Sometimes Flowers Just Won't Do!
Zeva Snaps are a European style of jewelry
with interchangeable 'snap' charms.
The charms SNAP in and out of genuine leather bracelets to create your own individual design.
ATTENTION:
This site will be merging with
it's sister line's site in July 2016.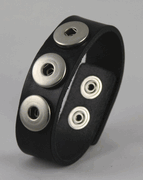 Black Snap Bracelet Zeva Snap Black Leather Bracelet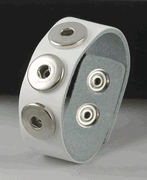 White Snap Bracelet Zeva Snap White Leather Bracelet
Brown Snap Bracelet Zeva Snap Brown Leather Bracelet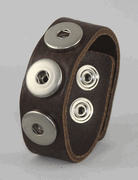 Dark Brown Snap Bracelet Zeva Snap Dark Brown Leather Bracelet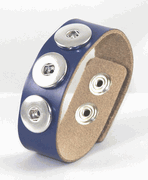 Bling Blue Snap Bracelet Zeva Snap Blue Leather Bracelet Cap Purple Edged White Ribbon Black Cadet Cap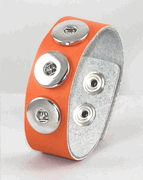 Orange Snap Bracelet Zeva Snap Orange Leather Bracelet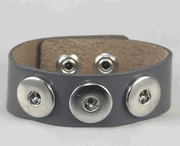 Gray Snap Bracelet Zeva Snap Gray Leather Bracelet
Single Snap Bracelet Lavender Single Snap Bracelet
Single Snap Bracelet Orange Single Snap Bracelet
Single Snap Bracelet Pink Single Snap Bracelet
Single Snap Bracelet Turquoise Single Snap Bracelet
Single Snap Bracelet Teal Single Snap Bracelet
Single Snap Bracelet White-Silver Single Snap Bracelet
Snap Pendant Circle Snap Pendant (Does NOT include Snap)
Snap Pendant Cross Snap Pendant (Does NOT include Snap)
Snap Pendant Key Snap Pendant (Does NOT include Snap)
Snap Necklace Black Leather Snap Necklace (Does NOT include Snap)
Snap Charm Awareness Snap Charm
Snap Charm Bling Snap Charm
Snap Charm Cluster Snap Charm
Snap Charm Cross Snap Charm
Snap Charm Sparkle Snap Charm
Snap Charm Shiny Snap Charm
Snap Charm Angel Snap Charm
Snap Charm Peace Sign Snap Charm
Snap Charm Fancy Snap Charm
Snap Charm Memory Locket Snap Charm Shown Open and Closed
Snap Charm Clay Flower Snap Charm
Snap Charm Assd Snap Charm
Snap Charm Pearl Snap Charm
Snap Charm Flower Snap Charm
Snap Charm Star Snap Charm
Snap Charm Medical Snap Charm
Snap Charm Assd Snap Charm
Snap Charm Assd Snap Charm
Snap Charm College Snap Charm
Snap Charm Peace Snap Charm
Snap Charm Owl Snap Charm
Snap Charm French Snap Charm
Snap Charm Hamsa Snap Charm
Snap Charm Goldtone Snap Charm
Snap Charm Star of David Snap Charm
Snap Charm Believe Snap Charm
Snap Charm Antique Snap Charm
/